Kindergarten Granny
---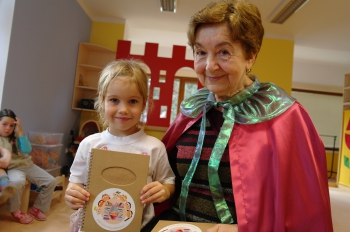 The company Celé Česko čte dětem®​ (Every Czech Reads to Kids) prepared a project called "Kindergarten Granny" that started in autumn 2012. Enthusiastic responses from kindergartens and elderly people show that it would be of great importance to extend this project to different places in the Czech Republic.
Statistics from 2012 to 2018
- about 210 nurseries implemented the project under our leadership; some organised...
...more
---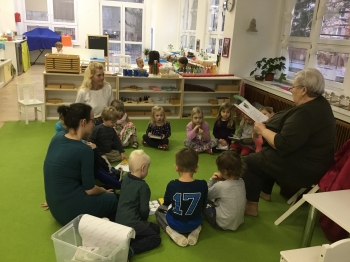 Mateřská škola Čáslavská z Českého Těšína a Campana - Mezinárodní Montessori mateřská škola z Frýdku-Místku zapojily vždy jednu třídu do projektu Babička a dědeček do školky s podporou projektu Globus lepší svět. Jedna z docházejících babiček se stala také hvězdou v rádiovém éteru, kdy svolila přijít do Českého rozhlasu Ostrava a vyprávěla ochotně své zážitky z předčítání. Poslechněte si paní...
...more
---