Kindergarten Granny
---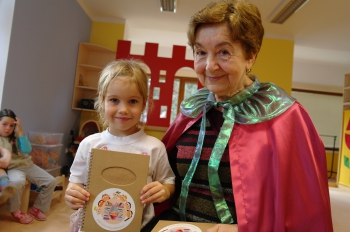 The company Celé Česko čte dětem®​ (Every Czech Reads to Kids) prepared a project called "Kindergarten Granny" that started in autumn 2012. Enthusiastic responses from kindergartens and elderly people show that it would be of great importance to extend this project to different places in the Czech Republic.
Statistics from 2012 to 2018
- about 210 nurseries implemented the project under our leadership; some organised the project following our manuals which had been sent to them, or by registering on our website
- an estimated 250 nurseries have implemented the project themselves, however they have followed the project rules based on the information received from other nurseries, the Internet, media, etc.
- an estimated 800 elderly people, including one fifth of grandpas and four fifths of grandmas have participated in the project so far