For Parents
---
Don'ts when reading to kids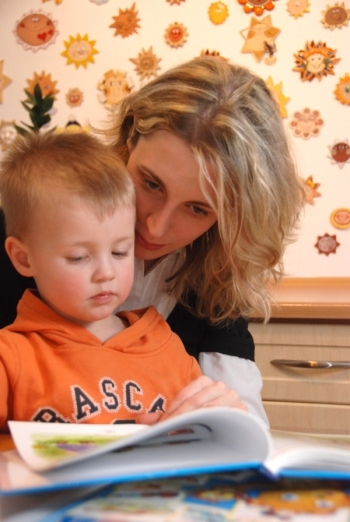 Good advice for parents, grandparents, teachers and all who want to read aloud to children.
⇒  Don't read stories you don't like yourself.
⇒  Don't satiate the listeners. Never read stories that exceed the emotional development of a child.
⇒  Don't get deceived by prizes. The fact that a book has received awards is no guarantee that the book will read aloud nicely.
⇒  Don't confuse quality with quantity. Reading out loud to a child with attention and enthusiasm can leave a more significant trace in a child's mind than watching TV in solitude for two hours.
⇒  Don't use a book as a threat (e.g. 'If you don't clean up your room, I won't read you a bedtime story in the evening!'). Once a child or class senses that you have turned a book into a weapon, they'll change their positive attitude towards books into a negative one.
⇒  Don't try to compete with the TV. Don't give the impression of books being responsible for children being unable to watch TV.